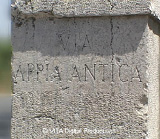 Background Plates
Our Stock Footage Library includes a series of 3 minute lock down 1080i High Definition Background Plates for compositing with Green Screen and ChromaKey processes. Utilizing these Background Plates for commercials and music videos, actors can be superimposed into scenes filmed in multiple locations in Europe, Egypt and the United States. Recently, Papa John's Pizza used our Trevi Fountain and Amalfi Coast 1080i High Def background plates for a national commercial. More…
Digital Photographs
We have an extensive catalog of 12 megapixel digital photographs from Italy including Rome, Venice, and Pompeii. In addition, we have High Dynamic Range (HDR) photographs from Pompeii, Rome, Venice, Athens, Rhodes, Corfu, Santorini, and Istanbul. More…
Standard Def Footage
We also have an extensive collection of beautiful NTSC Standard Definition footage of Rome, Venice, and London. This footage is attractively priced and suitable for web use. More…
Licenses
We have "All Media, Worldwide, in Perpetuity" licenses along with more limited use licenses. We will fit our rates to your use - just tell us how you plan to use the footage and approximately how much footage you need and we will work with you to fit your budget. And we have fast turn-around time!
NEW Appian Way 1080i HD Footage!
We have extensive new NTSC 1080i High Definition Stock Footage of the Ancient Via Appia (Appian Way) outside of Rome, Italy, shot in July 2005. In addition to this beautiful NTSC 1080i HD tripod footage we also have additional NTSC Standard Defintion (SD) Stock Footage of the Via Appia shot in June 2001.
The ancient Appian Way was the first and most important of the great Roman roads. Called "The Queen of Roads," it was begun in 312 B.C., in order to set up a fast communication link between Rome and Capua. Appius Claudius, a Roman magistrate, started construction of the road which bears his name. Its planning followed the simple approach of leaving the intermediate towns to one side, linking them with connecting streets. The first stretch of the Via Appia was a staight line of approximately 54 miles in lenght. Crossing the Pontine marshes was overcome through difficult engineering work. The Appian Way was paved with huge stones made of basalt rocks. The roadway had a standard width of 12.75 feet which allowed two carriages going in opposite directions to pass. Two walkways paralled the roadway. Along the Appian Way are great villas and tombs and funerary monuments.
Why is the Via Appia the most famous highway in the world? Mark Anthony traveled the Appian Way on his way to Egypt to see Cleopatra. Roman Legions marched down the Appian Way to conquer the countries around the Mediterranean. Spartacus and his followers were crucified alongside the Appian Way. Horace traveled the Appian Way in 38 B.C. on his way from Rome to Brindisi. The Apostle Paul walked over these same historic stones that make up the Appian Way of today. Gladiators and wild animals on their way to the Coliseum traveled on the Appian Way. In fact, the Appian Way was used as a major roadway to and from Rome for a thousand years - and cars and trucks still use it today.
And we have beautiful tripod 1080i High Defintion footage of the Via Appia Antica and its original 2,000 year old basalt paving stones along with the monuments and villas along the ancient roadway. A few of those shots have no modern structures shown, providing a authentic "period" shot for your High Defintion projects. Don't hesitate to contact us with your shot list or questions. Click here to contact us
LICENSING:
VITA Digital Productions was the creator of this high definition video footage and owns the copyright thereto. We license our footage on a per-use basis. Pricing is dependent upon use, term of license, and types of media covered. These factors determine the type of license granted and the cost of that license.
Typically, clients contact us via email and tell us exactly how they want to use our footage and we respond with a price quote. The client then tells us what type of shots are needed and we then send a Screener DVD with those type of shots along with a timecode burn. After viewing the Screener DVD and selecting footage, the client sends us timecode cues, and after payment, we send the clean footage to the client, either by harddrive, tape, or FTP. Of course, this procedure may change depending on the client's needs or circumstances.
We do offer a "Worldwide, all media, in perpetuity" license along with more limited licensing. Please contact us and tell us exactly how you plan to utilize the footage for a quote.
And we offer fast turnaround! Click here to contact us
CLIENTS:
Our clients include CBS, ABC, NBC, A&E, the Discovery Channel, the Biography Channel, the History Channel, and the Disney Channel along with other television networks and production houses around the world including the Canadian Broadcasting Company and the BBC. Recently, a tv commercial aired in the United Kingdom featured our Paris nightime HD stock footage and the 2 hour History Channel Special, "Life After People," included our stock footage of the Coliseum. The NBC soap opera, "Passions," utilized our Rome stock footage in over 60 episodes as establishing shots for their subplot, "Vendetta." ABC's "Good Morning America" used our Amalfi stock footage for a segment about "Romantic Getaways," and our stock footage of the Egyptian Obelisk in St. Peter's Square was featured on the 2 hour History Channel "Mega-Movers." The History Channel recently aired their 2 hour documentary, "Angels & Demons: Decoded" which featured our 1080i High Def stock footage of Rome, St. Peter's Square, and numerous other sites and statues that factor in the Dan Brown book, "Angels and Demons." In addition, the Discovery Channel recently aired, "Angels V. Demons: Fact or Fiction" which also contained 1080i High Def stock footage supplied by VITA Digital Productions.
Our Egyptian 1080i High Definition stock footage was utilized in the three part American Cinema International mini-series, "The Lost Treasure of Ugarit." In addition, our Paris HD stock footage was included in an Bert Wolf episode on PBS, our Egyptian HD stock footage was used in a History Channel documentary on Nostradamas, and our Paris High Def footage was utilized in a movie shot in Europe.